The Team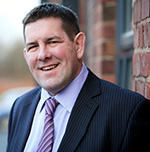 Richard Percival BSc (Hons) MRICS
Business Space Agency & Development
Direct line: 01228 635006
E-mail:
Mobile: 07776 147039
Carlisle born Richard Percival joined Carigiet Cowen in April 2002 having previously worked and studied in the North East for some 12 years. He graduated from the University of Northumbria in 1994, qualified as a chartered surveyor in 1997 and became an RICS registered valuer in 2011.
Richard is a Director of the company and has a wide range of experience in all aspects of the Commercial Property but primarily specialises in Industrial/ Business Space Agency and Development Opportunities.
As someone active within the commercial property market he has a detailed knowledge of what is available to the market, coming to the market and can be made available off market. This in part is supported by a wide and varied contact network including institutional, public sector and private sector property owners and occupiers as well as local authority economic development agency based contacts.
Away from the office Richard is married with 3 daughters and having recently hung up his rugby boots reports an increasing interest in retail based pursuits and popular music.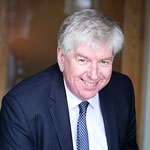 Christopher Smith BSc MRICS
Agency, Valuation, Rent Reviews & Lease Renewals
Direct line: 01228 635004
E-mail:
Mobile: 07979 591689
Penrith born, Chris became a chartered surveyor in 1984 and RICS Registered Valuer in 2011. With the exception of a two year period in the north east with Storey Sons and Parker, he has spent the majority of his career practising within the Cumbria property market.
A Director of the company, Chris has principal responsibility for valuations, but other responsibilities include public sector work, landlord and tenant and office agency.
Outside work, Chris can usually be found in the fells, but is equally at home remodelling the garden with his trusty chainsaw.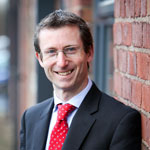 Iain Henderson BSc (Hons) MRICS
Rent Reviews & Lease Renewals, Rating, Valuation & Property Management
Direct line: 01228 635005
E-mail:
Mobile: 0791 773 1712
Iain moved up to Cumbria in 2005 and joined Carigiet Cowen having previously been at CB Richard Ellis in Leeds for 12 years and prior to that at York Valuation Office Agency. He graduated from Nottingham Polytechnic (now Nottingham Trent University) in 1992, qualified as a chartered surveyor in 1994, and became an RICS registered valuer in 2011.
Iain is a Director of the company and specialises in providing property management and business rates advice to a range of private sector and public sector clients. He is also heavily involved with landlord and tenant work including rent reviews, lease renewals, lease re-gears and corporate consultancy.
Iain lives in the Eden Valley with his wife Sarah and their 3 daughters, and enjoys walking, cycling, and looking after their modest smallholding which is frequently over-run with chickens.
Ben Blain BSc (Hons)
Agency & Property Management
Direct line: 01228 635002
E-mail:
Mobile: 07747 626539
Ben Blain was born in Carlisle and joined Carigiet Cowen in August 2011. His surveying roles cover a wide range of disciplines including Retail Agency, Business Space Agency and Property Management.
His primary specialism is in the Retail Sector and has recently been involved with a number of retail transactions in Carlisle City Centre, including within the core shopping pitch. He acts for private individual, investment clients and property companies throughout Cumbria and is joint agent on Penrith New Squares Shopping Centre.
Away from surveying, Ben is a rugby union referee and sits on the RFU National Panel of Match Officials. In May 2015 he took charge of his first game at Twickenham and hopes that there will be more opportunities to come to officiate at the top grounds in the UK and further afield. Ben also enjoys alpine skiing, playing cricket and coaching rugby union.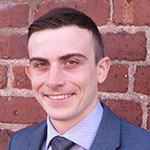 Mike Beales BSc (Hons)
Agency & Agency & Property Management
Direct line: 01228 635003
E-mail:
Mobile: 07949 996398
Mike moved to Cumbria to join Carigiet Cowen in January 2017 having worked in the commercial property market in Manchester for the previous 3 years. He graduated from the University of Salford in 2010 and is currently undertaking his Assessment of Professional Competence in order to qualify as a chartered surveyor.
Mike's primary roles are focussed on Industrial/ Office Agency and Property Management for a range of properties across Cumbria. Once qualified, Mike intends to become a RICS Registered Valuer and take further responsibility with valuations and landlord and tenant work.
Away from work you may find Mike helping out at his parents' small holding near Keswick, planning his next 4 Wheel Drive expedition, but more often than not, walking the fells with his family's pack of Labradors.