CARIGIET COWEN TAKE CITY CENTRE STAGE WITH SECURING UPCOMING PRIME RETAIL LETTING IN CARLISLE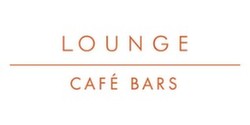 As the locals say, 'it's Carlisle' and that means everyone tends to know everything that's going on around the city, including the recent news that a national food and drink occupier will shortly be occupying one of the city's most prominent buildings!

Since the collapse of Topshop, 18-24 English Street has been marketed by ourselves and in line with the recent news around the News and Star https://www.newsandstar.co.uk/news/23550284.news-chain-will-take-big-empty-unit-carlisle-praised/ we are delighted to confirm that Loungers are intending to open from this property later in 2023.

Acting on behalf of the landlord, director Ben Blain commented; "This is great news for our city and for the centre of Carlisle. Securing a food and drink operator like Loungers will bring a great everyday popular use to this central building. I would like to thank our landlord client – Picton, the ingoing operator - Loungers and their property team, for all their work to date to enable us to get a deal agreed and bring something new and exciting to the city centre.

Following covid-19, securing national representation within city centres around the UK has not been easy, but it has been great to add Loungers to the recent deals we have concluded with Betfred, Ramsdens and Barnados all along English Street within the last 12 months or so."

It is anticipated the new store will open later in 2023.