Carigiet Cowen active in the North East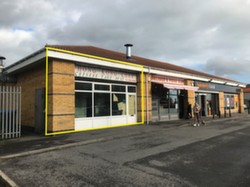 Cariget Cowen are happy to have been involved in the recent letting of 109 Collingwood Street, Coundon.

Formerly a takeaway, the property will go under refurbishment as the new tenant plans to open a barber shop.

For further information on Carigiet Cowen's retail opportunities in the Northeast and around Cumbria, please do not hesitate to explore our available properties within this website www.carigietcowen.co.uk or contact our office on 01228 544733.