A TASTE OF ROMANIA IN TOWN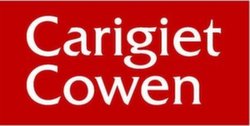 Acting on behalf of the landlord, Carigiet Cowen are happy to have been involved in the letting of 5 Victoria Viaduct to Andrei and Sorina LTD on a new lease.

Andrei and Sorina are beginning their first business venture together in opening a Romanian convenience store which will be selling a wide range of eastern European food and drink products.

With 94/96 English Street let to Kings Gaming and now open to the public, the viaduct has very much been brought back to life with plenty of activity going on.

For further information on Carigiet Cowen's retail opportunities in and around Cumbria, please do not hesitate to explore our available properties within this website www.carigietcowen.co.uk or contact our office on 01228 544733.