CARIGIET COWEN SUPPORTING HOSPICE AT HOME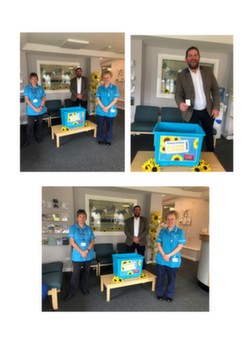 Carigiet Cowen were delighted to continue to support the outstanding work of Hospice at Home by covering the cost of producing and circulating the summer draw raffle tickets.

Richard Pervical, Director of Carigiet Cowen, took part in yesterday's draw which was so strongly supported by so many people the final figure raised, a very impressive £26,500 !!

A successful achievement supporting patients and their families all year round.