RETAIL-SALES IN JULY AND OTHER OPPORTUNITIES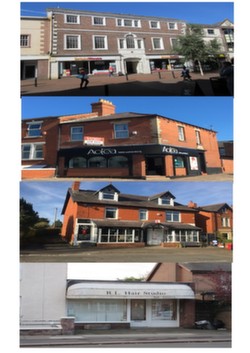 Carigiet Cowen are delighted to have completed sales on both 58-62 Scotch Street and 48 Newtown Road in Carlisle. Retail surveyor, Ben Blain completed both transactions and commented; "Both sales demonstrate that there is strong appetite and demand for properties offering owner occupation opportunities.

The former AOTEA on Newtown Road will shortly be re-occupied by a similar operator who already has a similar business in the same vicinity. The Scotch Street sale demonstrates transactions are being done on the high street and on large commercial premises."

At present, other owner occupation opportunities available with Carigiet Cowen include the former RL Hair Studio on Dalston Road and Wetheral Stores.
Ben comments; "Dalston Road is an ideal unit for a small established business looking to now acquire. The space would be perfect as another business in the hair and beauty sector, but would also be suitable for other uses.

Wetheral Stores is an exciting opportunity to acquire a thriving pair of businesses set within a superbly maintained and attractive detached three bedroom property on The Green at Wetheral. This is a rare and exciting opportunity for a party looking for a change of lifestyle, new challenge or expansion to their current business portfolio."

For further information on either of these opportunities above, please do not hesitate to contact Ben on 01228 544733.