MULTI MILLION POUND BARROW DEAL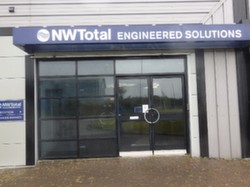 Carrs Group plc, the Cumbrian agricultural and engineering giant, has acquired Barrow-based NW Total Engineering Solutions Limited in a reported £9.6 million deal.

Carrs Group, which includes Bendalls Engineering, acquired the entire share capital of NW Pump and Value Limited, the holding company of NW Total, which works in the nuclear defence, nuclear decommissioning and nuclear power generation markets, including supporting the £31 billion UK Dreadnought submarine programme being delivered by BAE Systems in Barrow. NW Total recorded a £9.1 million turnover in the year ended March 31, 2019, and pre-tax profit of £1.5 million.

Chris Smith, Director of Carigiet Cowen who provided property advice to Carrs in the transaction, comments:
"This is a significant acquisition and demonstrates Carrs' ongoing confidence in the nuclear engineering sector."