SUCCESSFUL EVENT ALL ROUND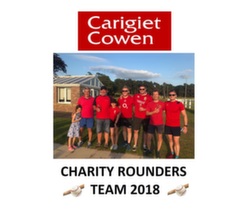 On one of the hottest nights ever recorded in Cumbria since records began, local businesses took part in the Annual Handelsbanken Rounders Competition to raise money for local charity, Eden Valley Hospice. Like previous years, the event was extremely well supported by local firms from a variety of professional backgrounds situated in the Carlisle area and wider afield.

A huge thank you to the organisers and eventual winners, Handelsbanken whose team members organised a successful event and provided consistent officiating throughout.

We canít wait to be involved again next year and hopefully the weather will be just as good!