IT'S A SPRING TAKE UP BONANZA AT CARLISLE'S ENGLISH GATE PLAZA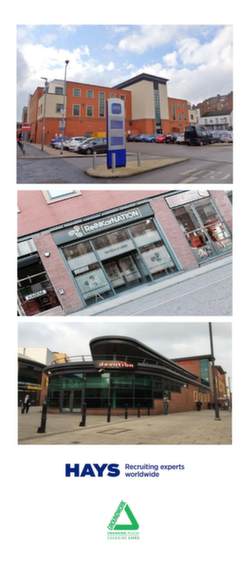 Acting on behalf of the landlord's, local joint agents Carigiet Cowen and Walton Goodland have been busy recently, concluding lettings within both the retail and office sections of Carlisle's English Gate Plaza complex.

Retail
On the retail side of things, Unit 4 has been let to Carlisle's newest tattoo studio – ReINKarNATION. The new studio is open Tuesday to Saturday between 10am – 6pm. In addition, the final remaining retail building, Unit 10 has terms agreed and is in the process of going through legals. Further information on the new venture will be announced in due course.

Office
Turning to the office element, second floor suite 3 of approximately 4,000 sq ft has recently been let, leaving only a modest 4,000 sq ft of high quality accommodation left within the complex. The recent deals to both recruitment specialist Hays and Groundworks have seen the companies sign up to new leases on a split of Suite 3.

The remaining office suite 4 is available to let on a new lease and consideration would be given to lettings from 800 sq ft – 4,000 sq ft, subject to term. Following the recent take up, the joint agents are already in discussions with a couple of businesses for potential occupation. For further information on the remaining available space, please contact Ben Blain at Carigiet Cowen or Stephen Sewell at Walton Goodland.