KENDAL REDEVELOPMENT PROPERTY SOLD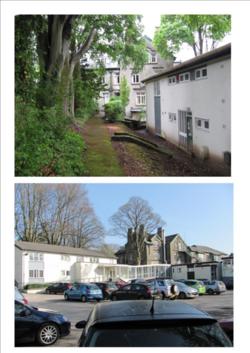 Acting on behalf of NHS Property Services, Christopher Smith, Director at Carigiet Cowen recently negotiated the sale of the former office building, Tenterfield on Brigsteer Road, Kendal.

Originally a private dwelling for many years, Tenterfield provided nurses accommodation and more recently was put to office use. The building occupies a 1.2 acre semi wooded site within a conservation area, west of the town centre.

The property has been acquired by residential developer Russell Armer. Following receipt of planning consent, work has commenced on the conversion of the original structure to apartments and dwellings, and construction of new dwellings in the grounds.