Formal bid submitted for Carlisle Enterprise Zone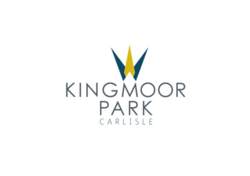 Carlisle's hopes of landing an Enterprise Zone potentially bringing 2,500 jobs – have come a step closer to reality. A formal bid to establish an Enterprise Zone at Kingmoor Park has been submitted to the Department for Communities and Local Government by Cumbria Local Enterprise Partnership (LEP).
A decision could be announced in Chancellor George Osborne's Autumn Statement on November 25.
If the bid succeeds, the Zone should be operational from April 2016 allowing Kingmoor Park to offer incentives to firms setting up there. Enterprise Zones enjoy simplified planning rules, funding for superfast broadband, a Business Rate discount worth up to £275,000 for each company over a five year period, and a guarantee that all new business rate income in the Zone will be retained in the local area for at least 25 years.
Jane Meek, Carlisle City Council's director of economic development, believes that a Zone at Kingmoor Park would generate 2,500 jobs.
The bid was prepared by Kingmoor Park's consultants, Genecon and Carlisle based Commercial Property Consultants Carigiet Cowen, and scrutinised on behalf of the LEP by accountancy giant KPMG.
The 40-page document outlines the history of the estate – on the site of the old RAF 14MU – the target sectors for the Zone, data supporting the economic case, and how the Zone would be governed and managed.
Ross Nicolson, Estates Director for Kingmoor Park, said: "This is a major milestone in the history of the site. We have enjoyed enormous success since the site was opened in 1999 but successful application for Enterprise Zone status will take the site and the city into another league and enable us to attract new business to the area."
Carlisle MP John Stevenson MP added: "An Enterprise Zone in Carlisle would undoubtedly increase the offer to business within our city. I have offered my full support to the Carlisle bid and I do hope that it is successful."
An earlier bid to establish an enterprise zone in Cumbria in 2011 was rejected by ministers, but Mr Osborne hinted on a pre-election visit in May that the Government would look favourably on a fresh bid from Carlisle.