SNOW STORM BRINGS NEW RECRUIT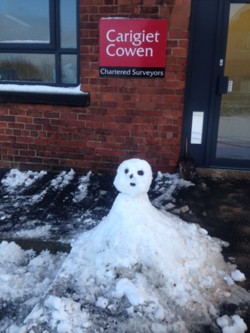 Last nights snow storms left Carlisle city centre roads in grid lock for the morning rush hour. However, greeting the staff of Carigiet Cowen when they arrived to work was Colin the Snowman.
A welcome and cheery sight for staff who had braved the harsh road conditions.
Business as usual.