Cautiously Optimistic .....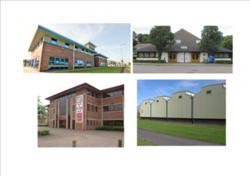 As we approach the end of the first quarter of 2013 despite the uncertainty that still prevails across much of the UK and wider European/ Global economies, Carigiet Cowen have been experiencing much improved levels of enquiries which are actually resulting in occupiers committing to lease or purchase commercial property in a range of locations across the county.
On the back of the sale of the 25,000 sqft Compass House office building at Parkhouse Business Park to the Cumberland Building Society Carigiet Cowen's agency team have also recently agreed terms for the sale of a 14,700 sqft office building at Site 68 Kingstown Broadway which is in solicitors hands at present. A number of new lettings and lease renewals of office suites have also been concluded at Lakeland Business Park, Cockermouth on behalf of the new estate owner Malcolm Wilson's company M-Sport Ltd.
Richard Percival highlights a number of industrial transactions he has been involved in " During the last quarter of 2012 I was pleased to conclude the letting of the former Cumbria Truck Centre at Kingstown, extending to 12,000 sqft or so, to Howden Joinery Properties Ltd after almost 12 months of negotiation and an extensive refurbishment by my client. The letting of over 60,000 sqft of warehousing space in the form of Unit B Kingmoor Park South was another major positive at the end of a challenging year"
" Moving into 2013 we have continued where we left off completing a further 2 lettings of 3,000 sqft units at Kingmoor Park North, 2 units at Townfoot Ind Estate, Brampton and a 9,000 sqft unit at Durranhill. We have also seen a number of larger industrial properties going 'under offer' including some 23,000 sqft at Alliance Business Park, Penrith; a 16,000 sqft depot & premises at Newtown Ind Estate, Carlisle and a 15,000 sqft warehouse with offices at Main Line Ind Estate, Milnthorpe, Kendal"
Richard goes on to say "In my opinion there does appear to be improved levels of confidence in certain sectors. What we seem to be witnessing is businesses taking the view that whilst the general economy isn't suddenly going to improve over night they need to ensure their business is in a position to move forward and if that involves securing alternative premises, then so be it."
If you require any information about the range of commercial property services offered by Carigiet Cowen or wish to view details of the properties and site they are currently marketing please visit www.carigietcowen.co.uk or call Richard Percival on 01228 635006.