Penrith Business Park Revamp nears end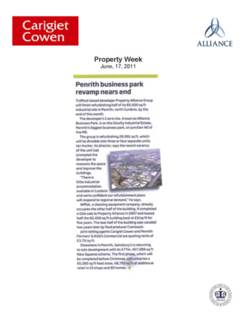 Trafford-based developer Property Alliance Group will finish refurbishing half of its 60,000 sq ft industrial site in Penrith, north Cumbria, by the end of this month


The developer's 2 acre site, known as Alliance Business Park, is on the Gilwilly Industrial Estate, Penrith's biggest business park, on junction 40 of the M6. The group is refurbishing 28,991 sq ft, which will be divisible into three or four separate units.

Ian Hunter, its director, says the recent vacancy of the unit had prompted the developer to reassess the space and improve the buildings. "There is little industrial accommodation available in Cumbria and we're confident our refurbishment plans will respond to regional demand," he says.

Nilfisk, a cleaning equipment company, already occupies the other half of the building. It completed a £2m sale to Property Alliance in 2007 and leased half the 60,000 sq ft building back at £3/sq ft for five years. The rear half of the building was vacated two years later by food producer Cranswick.

Joint letting agents Carigiet Cowen and Penrith Farmers' & Kidd's Commercial are quoting rents of £3.75/sq ft. Elsewhere in Penrith, Sainsbury's is returning to solo development with its £77m, 457,089 sq ft New Squares scheme.

The first phase, which will be completed before Christmas, will comprise a 55,000 sq ft food store, 68,793 sq ft of additional retail in 23 shops and 85 homes.